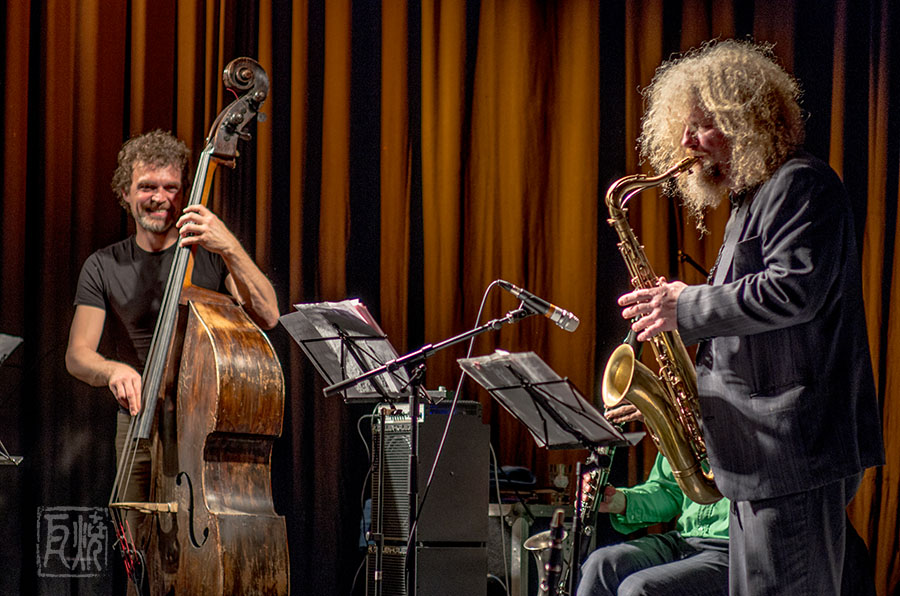 UNDERKARL is one of the very few consistent and firmly established long lasting jazz groups from Germany. Founded in 1992 by double bass player Sebastian Gramss, the group released 7 albums till now – among them the ECHO award winning "HOMO LUDENS" (ECHO JAZZ 2013).
This exceptional quintet endures at its position independent of all mainstream and offstream trends within the endless time loop of music history. Extensive touring with more than 300 concerts led them to major festivals and venues all over the world.
DER SPIEGEL (10/12): "Selten seit Zappa waren Anarchie und Disziplin, Jazz und Rock so stimmig vereint", schreibt "Rolling Stone" über das Quintett des Bassisten Sebastian Gramss. Der sorgt für einen Count-Basie-haften Beat, während Frank Wingold neben seiner Gitarre auch einen Plattenspieler als Instrument nutzt. Eine Ausnahme-Band.
Mit Homo Ludens befindet sich Underkarl weiterhin in der unendlichen Zeitschleife der Musikgeschichte. Unabhängig davon in welcher aktuellen post- modernen oder post-post-modernen Etikettendiskussion sich gerade der Jazz befindet, bei dem Kölner Quintett geht wie immer die Post ab…" (Mannheimer Morgen 2012)